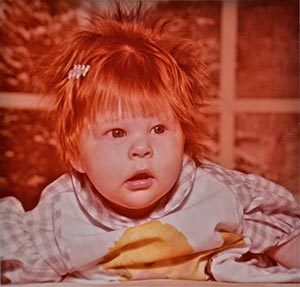 1976
Dr. Audra R. Kiefer is born Audra Sciandra and immediately starts to think of ways she can make you smile. She uses chubby cheeks and wild hair as her first approach.
---
June 1978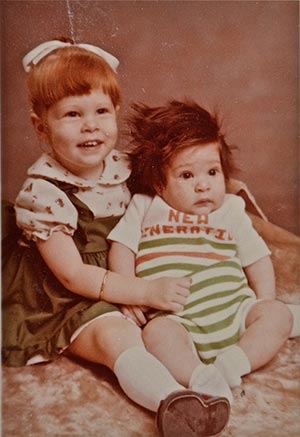 Meet Sal.
Audra becomes a big sister and realizes that her wild hair is not as interesting as she previously imagined.
---
1979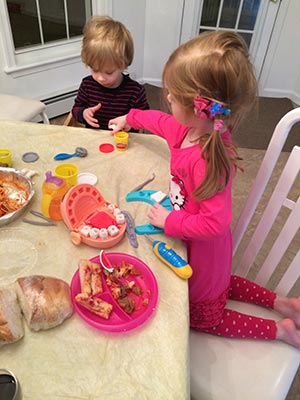 Audra and her adorable brother get to play at the local YMCA childcare center while their Mom has a chance to exercise. She is first introduced to the Play-Doh Dentist. Fast-forward 35 years and it's still a household favorite.
---
1981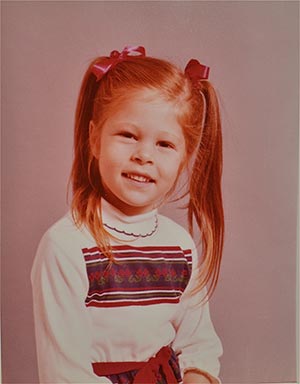 Audra has been at home with her mom for five years and kicks, screams and hides when it's time to go to school for the first time. Little did anyone know she'd be in school for the next 25 years.
---
1983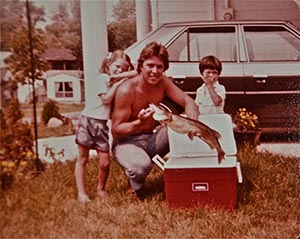 Audra and Sal grow up fishing and overall having an awesome childhood. A few years later, circa 1986, they drive to Disney World (and back) in a Dodge Omni with their parents. Yes, all four of them fit in that car.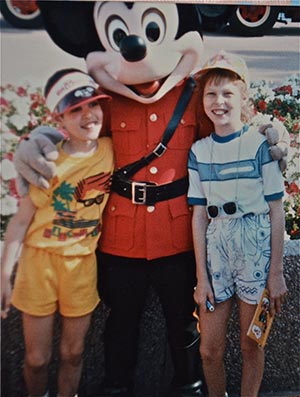 ---
1985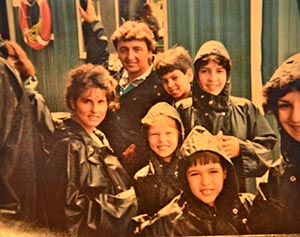 Audra joins the band and plays clarinet. She and her family visit Niagara Falls. The large ponchos do not hide her protruding teeth…or her brother's.
---
1987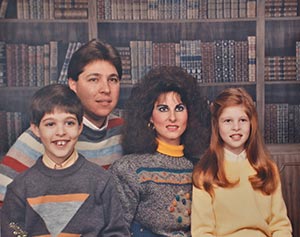 As genetics and habits would have it, Audra is in dire need of orthodontic care.  Her orthodontist, Dr. Tony Quinn is not so surprised by her protruding teeth as he is with her brother's.  Both Audra and her brother, Sal, need braces.  Her parents somehow manage to give two children the gift of orthodontic care at the same time on a combined household income of $33,233.00. Yes, that number is completely accurate.
---
1990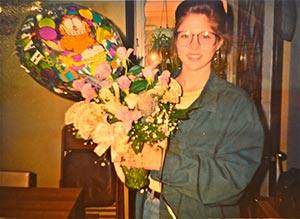 Audra has finished wearing braces after a solid three years, needs to have four adult teeth removed to fit everything in.  She wears elastics and gets her braces off just in time for her ninth grade class photo. Fast forward two years and it's glasses! Happy 16th Birthday!
---
Summer 1994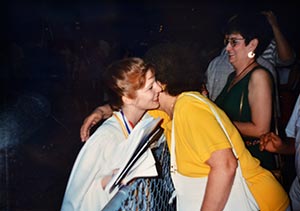 Audra graduates at the top of her class from Pittston Area High School with six other students and heads to Villanova University to study science. She is the only one who will eventually become an orthodontist.  She does not bring her retainers.  (Sshhh!  Don't tell…)
---
Fall 1994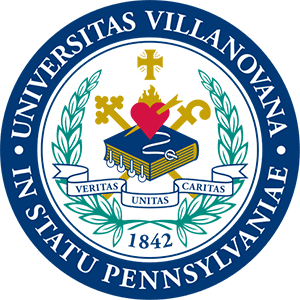 Audra cries when her parents attempt to drop her off in advance of Freshman Orientation at Villanova. She convinces them that an extra hour of their time and a milkshake will make it easier and they head to the Villanova Diner. Home is only two hours away but at that moment, it feels like it's a whole world instead. They make a pact they will come get her at a moment's notice if she wants to come home for a visit.  She agrees to stay and in some ways never looks back.
---
1995
Audra's Dad is laid off from his job as a factory worker and earns a grant to attend college. With one child in college and another about to graduate high school, Dad attends Luzerne Country Community College full time and both parents hold down several part time jobs to support the family. Dad brings home his first 4.0.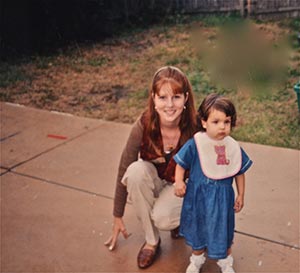 Audra takes a summer internship in the Villanova Biology department helping with a wetlands ecology project. She asks some extended family who live nearby if she can stay with them for the summer. She spends a ton of time with their 15 month old daughter, Demi, eats way too much water ice, jogs a lot, watches weird movies, learns to listen to KYW 1060 News Radio…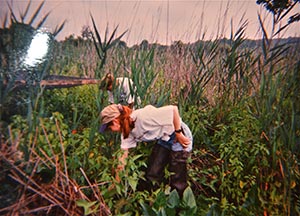 …and eventually decides that a career in ecology is not in her future.
---
1996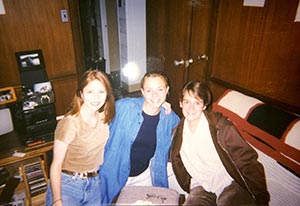 Audra's brother Sal chooses Villanova, too. She could not be more thrilled! He is an engineering major. They share one car on campus, a dark red Saturn with no power steering, air conditioning or power windows.  But, on a brighter note, they relish in the fact that it has a six disc CD changer…even though it is in the trunk.
Dad continues excelling in school and brings home yet another 4.0. It would not be his last.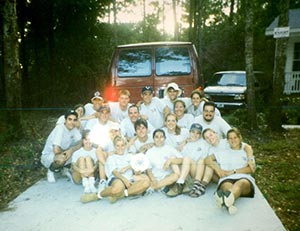 Audra and her friends go on multiple Habitat for Humanity service trips, play in the band, become resident assistants and have the best time in the world at Villanova. She cannot figure out why she didn't want to stay just a few years earlier…
Audra takes a class at Villanova and is asked to answer a very deep question. What is the one thing in your life, besides your family that has made you who you are today?
She sees that proverbial light bulb go on…
---
1997
Audra wants to be an orthodontist when she "grows up."  She promptly signs up to take the Dental Admissions Test. Audra meets her future husband Mark.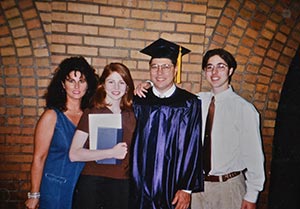 Dad graduates from LCCC with a 4.0 grade point average.  He somewhat reluctantly participates in his graduation ceremonies and is the first person in the family to graduate from college.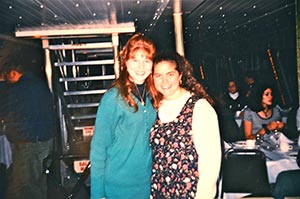 Audra is invited for an interview at the University of Pennsylvania School of Dental Medicine and happily accepts. Her good Villanova buddy Allison offers to drive her into the city and drops her off at what will eventually be her new home for the next four years.  Audra isn't sure she would have figured out how to get to University City from Villanova by herself and credits Allison with making sure that interview day goes off without a hitch.
---
1998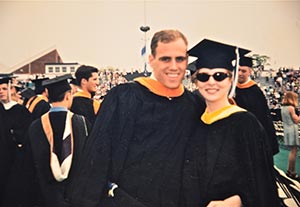 Audra graduates magna cum laude from Villanova University with a Bachelor of Science Degree. The commencement speeches at her graduation still resonate with her today.  Her classmate JoAnn Garbin and Actor James Earl Jones evoke inspiration as their voices boom through the audio system at Villanova Stadium reciting quotations from Dr. Suess' Oh the Places You'll Go and the Star Wars Trilogy movies.
"You have brains in your head. You have feet in your shoes. You can steer yourself any direction you choose. You're on your own. And you know what you know. And YOU are the one who'll decide where to go…
You're off to Great Places! Today is your day!
Your mountain is waiting,  So… get on your way!"
― Dr. Seuss, Oh, The Places You'll Go!
Of course, James Earl Jones says, "May the force be with you…"  (He also refers to himself as James Earl…which everyone admits is pretty cool.)
Fall 1998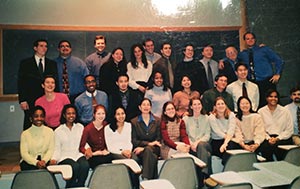 Dental school at the University of Pennsylvania is an even more interesting transition for Audra but she manages to stay focused after a bumpy start and meets unbelievable people in the all-consuming, life-altering process of becoming a dentist.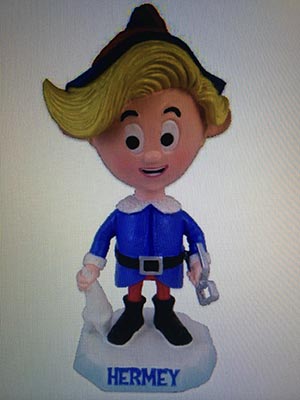 Audra's future sister-in-law gives her a silly Christmas gift, a small Hermey bobble head toy, one of many dental-themed gifts she will receive over the next few years.  Hermey lives on her desk all throughout dental school.  He only bobbles his head sometimes.
---
2002
Audra prepares for the NERB, the Northeast Regional Board Exam so she can become eligible and licensed to practice in Pennsylvania as a dentist. Needless to say, it's a stressful time at University of Pennsylvania School of Dental Medicine. Although every student in her class is extremely well prepared, there is a nerve-wracking buzz that failure is imminent if your patient doesn't show up.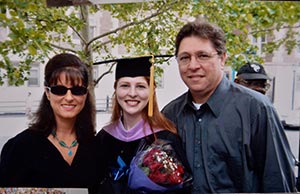 In a bit of a panic and on less than 12 hours notice, Audra calls on her parents to stop at their local dentist, pick up their records and be at Penn early the next morning…just in case her patient doesn't show up. Dad works the night shift at his job, 7pm-7am, Mom picks him up early and they are standing at the top of the stairs in front of the main clinic at Penn, no questions asked.  Audra gets an extra boost of confidence seeing her parents' faces. They chat for a few and she gives them each a hug and a farewell when she sees her patient walking up the steps. They stop for a slice of pizza at Allegro on the way out of town. She passes the NERB with flying colors…with her original patient. Phew.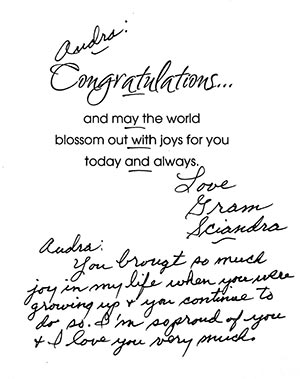 When she walks across the stage at graduation, Audra officially becomes Dr. Audra Sciandra and graduates summa cum laude from University of Pennsylvania School of Dental Medicine. Her entire family including parents, grandparents, sibling, fiancé, aunts, and uncles travel to Philadelphia to join in the celebration.
Audra and Mark marry at Villanova University and she begins her first residency program at Abington Memorial Hospital the same week.  She and Mark take a honeymoon a few months later so as not to disrupt her program responsibilities.  They buy their first house and she celebrates her 25th birthday.  Mark buys her a toaster and a Tivo so she can record her favorite TV show, Friends, when she has to work late!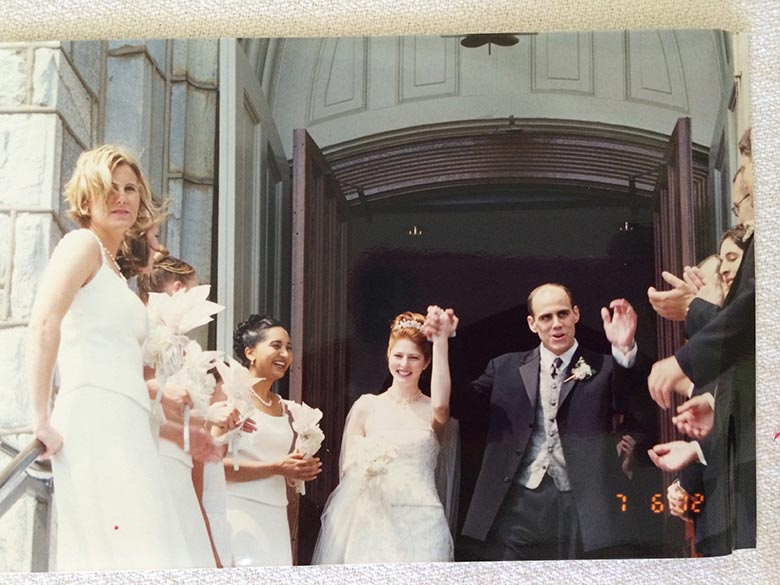 ---
2003
Audra starts working in private practice in Delaware County and loves meeting new patients, families and truly enjoys practicing general dentistry.  But she can't shake her love of orthodontics and decides to apply for residency. Her decision proves to be bitter sweet as she cannot imagine leaving her current practice and patients.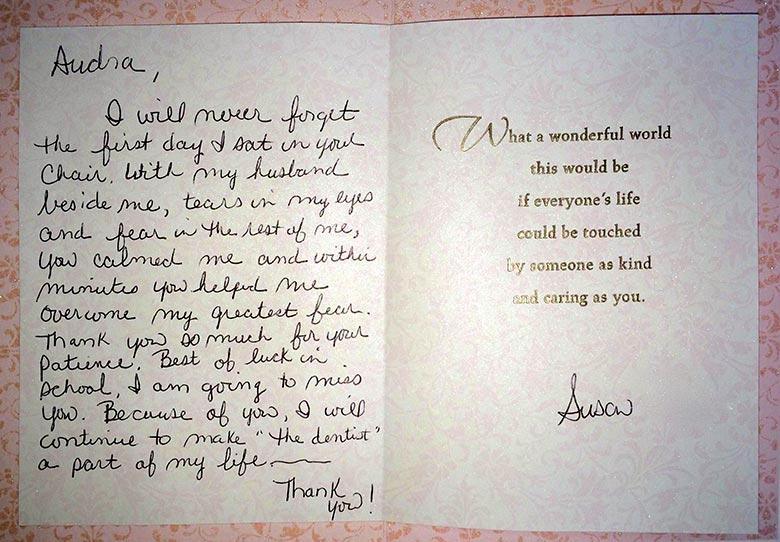 ---
2004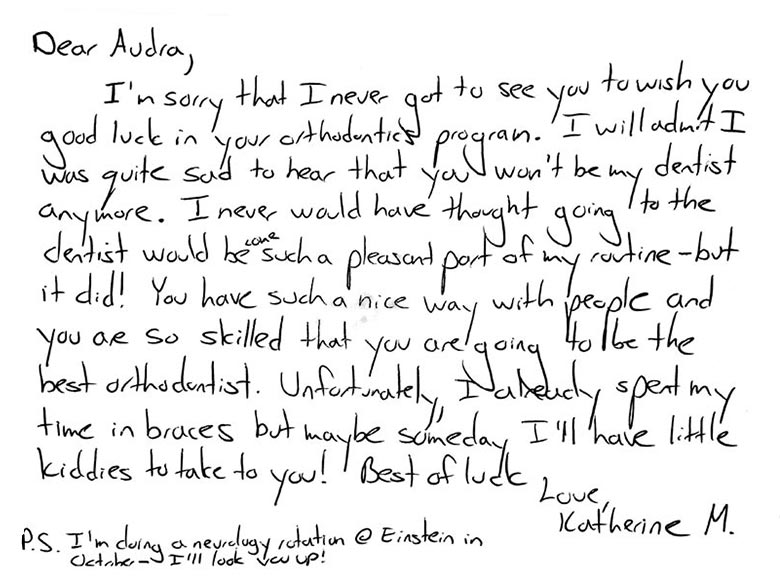 After flying all over the country for interviews, Audra matches at the Albert Einstein Medical Center Orthodontics Residency Program in Philadelphia where she'll spend the next three years in training to become an orthodontist.  She and her two classmates match to the program out of nearly three hundred applicants and she couldn't be happier to be close to home.
---
2005
Dr. Sciandra takes off a few weeks before her orthodontic residency begins and officially changes to her married name…Kiefer.  Dr. Kiefer places her first set of braces and the smile journey begins.
---
2006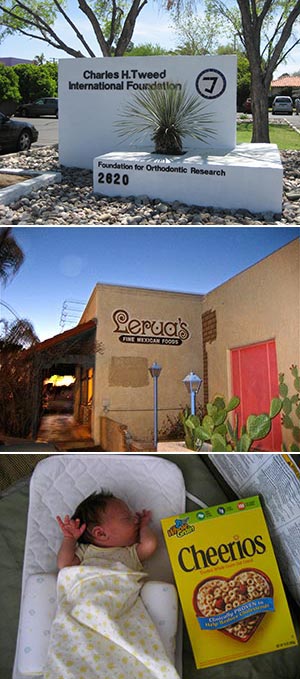 Dr. Kiefer becomes an aunt for the first time but misses all the excitement at home as she is studying at the TWEED course in Tucson, Arizona. She's gone for two and a half weeks with her classmates, learns a lot about the Z angle, and eats at fabulous authentic Mexican restaurants. She flies home as soon as possible but realizes she hasn't missed too much as her niece is not yet larger than box of Cheerios.
---
2008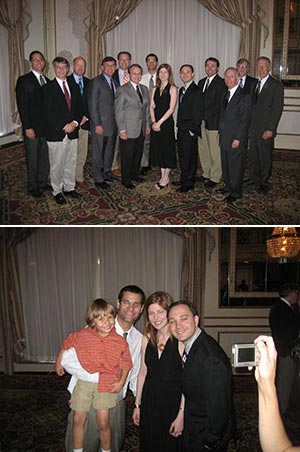 Dr. Kiefer presents her research at the Charles Schultz Resident's Scholars program at the AAO Annual Session in Denver, CO and a few weeks later attends her graduation ceremony.
Dr. Jacob Chartier and Dr. Cary Leizer, her classmates, with Jake's oldest boy Wyatt at graduation!
Dr. Kiefer completes her second residency program in the Specialty of Orthodontics, and in line with Einstein tradition, is awarded her Specialty Certificate no sooner than 4:45pm on June 30, 2008, the last official day of the program. Dr. Borislow, the Department Chair and Director of the Orthodontics Residency program, also gives her an alumni handbook. Her name and the name of her two classmates have been added. The last day is bittersweet.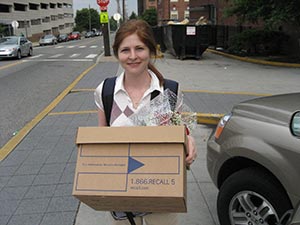 Living and working in and around Philadelphia in 2008 turns out to be an absolute blast, as the Phillies are just months away from winning the Pennant and the World Series.  We watch Brad Lidge close a number of games early in the season and feel certain that something special is happening at Citizen's Bank Park.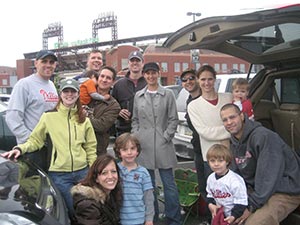 ---
2009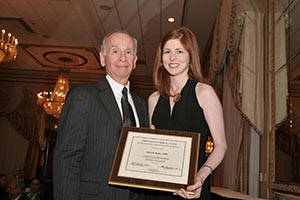 Dr. Kiefer travels to Dallas to take the American Board of Orthodontics Clinical Board Exam. Weeks later, she finds out she's become a Board Certified orthodontist and the ABO would like her to show one of her finished cases at the American Association of Orthodontists Annual Session come spring. She doesn't look forward to getting stopped at the Philly airport for carrying dental models (again), an inevitable inconvenience, but agrees to show her case anyway.  She begins spending time with the residents at Einstein as a clinical attending.
---
2010
Dr. Kiefer and her husband move an hour closer to her Northeastern Pennsylvania home to the Lehigh Valley after she commutes back and forth from Valley Forge for three years.  They move in just in the nick of time as they learn they are expecting their first child!
---
2011
Despite a foot of snow and a less than easy commute to the hospital, Dr. Kiefer becomes a mother and understands what all the fuss is about.  It is her most loved job to date, being a Mom. She and her husband welcome home a healthy, tiny baby girl and feel like life holds a whole new meaning.  Baby Girl Kiefer even smiles for her first picture!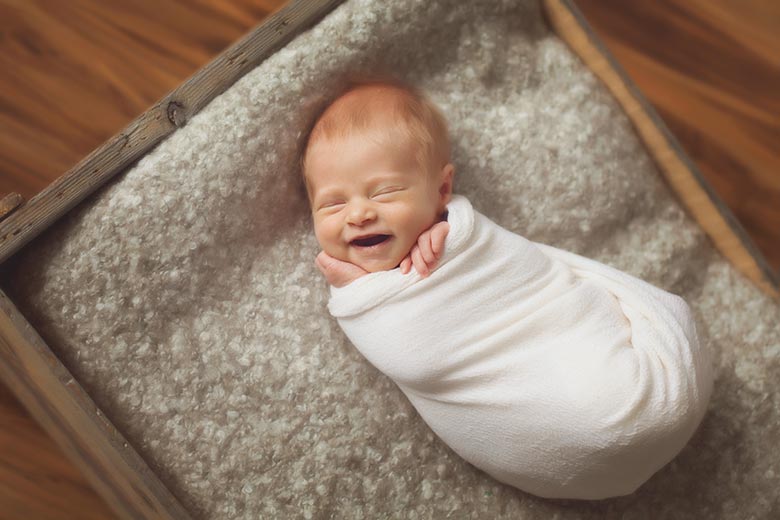 ---
2012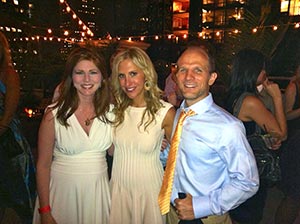 Audra and Mark leave their baby girl for the first time, a very big deal for first time parents, and head to New York City to meet her favorite author, Emily Giffin, attend a book signing and a launch party. She finds out just weeks before they are to leave that she is expecting again!
---
2013
Audra and Mark welcome another January baby when their son arrives 2.5lbs heavier than his older sister. Life at the Kiefer Home, with two children under the age of two, is busy and wonderful. No one is ever asleep.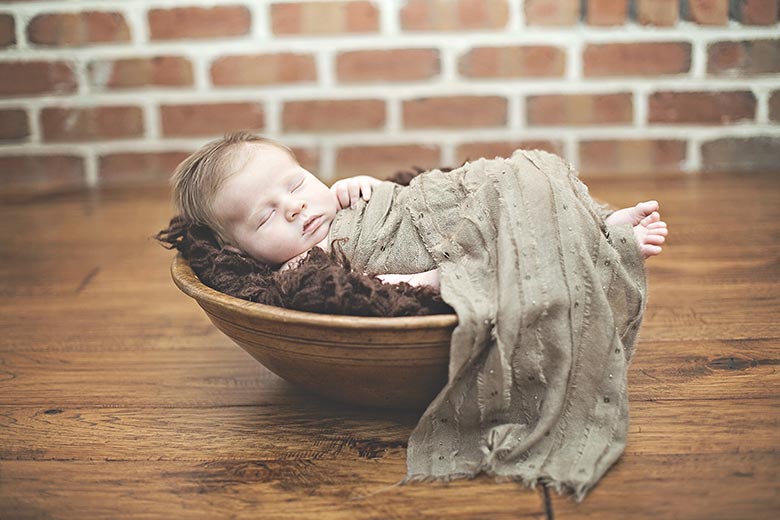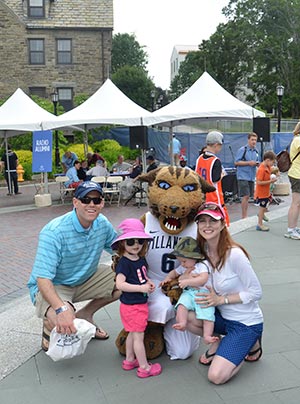 The Kiefers head to Villanova for their 15th Class Reunion.  Time flies when you're having fun!
---
2014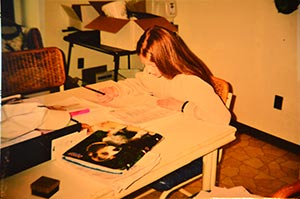 Audra's immediate family joins Mark's family at Beach Week for the 27th annual weeklong Kiefer family reunion.  Total in attendance is upwards of eighty people!  It's the Kiefer's 27th and Mark and Audra's 17th. During Beach Week 2000, Audra spends the entire time inside studying for Part I of the National Dental Boards…the entire time!
---
2015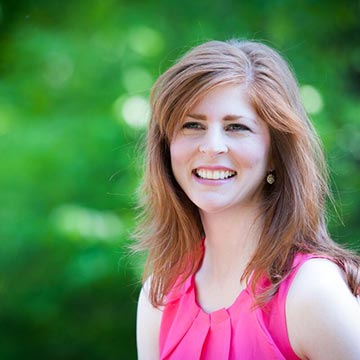 Dr. Kiefer starts Kiefer Family Orthodontics with the goal of helping people as much as she can and helping each person find his or her inner strength through the fun and hard work of achieving a great smile. She finds that in life, it's often the journey, not the destination that matters. She cannot wait to meet you and help you smile. What story will your smile tell?
---
2016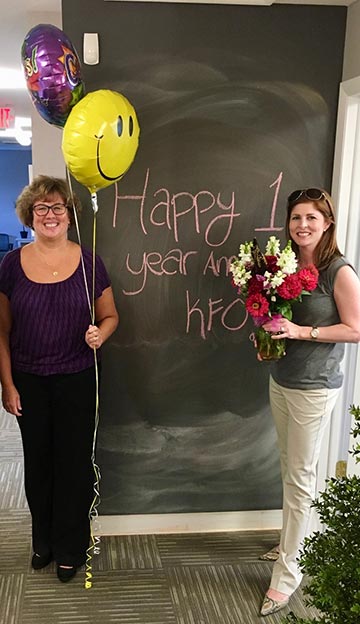 Dr. Kiefer and Sue spend a lot of time dreaming up all the amazingness that KFO will become as we wait for the phone to ring! In June, we do the happy dance because we get SIX new patient calls in the same week! VERY BIG DEAL! Also, KFO turns ONE!
---
2017
The 100th set of braces goes on at KFO (and eventually comes off)! Meet Paige!
***Ask us to tell you the "I love you, Paige!" story!***
---
2018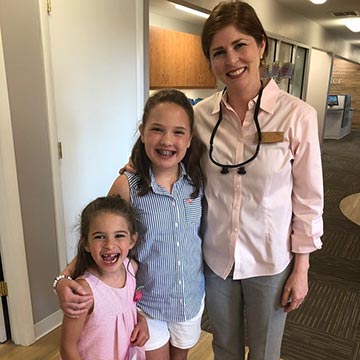 Dr. Kiefer is giddy with excitement as her niece, Jameson, gets her braces on!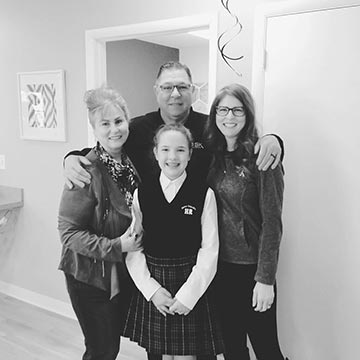 …and when Dr. Kiefer's parents drive Jameson to her appointments!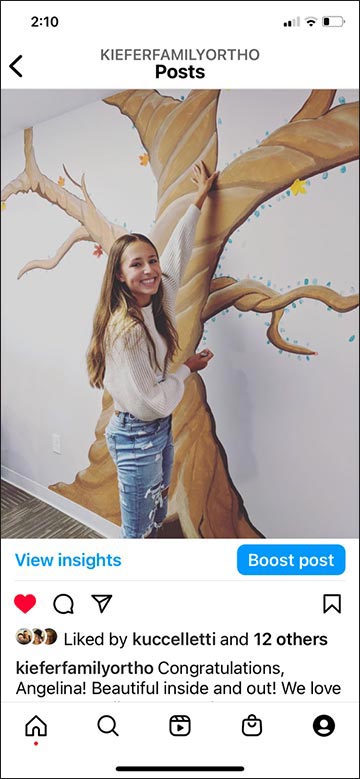 The KFO Family Tree is born! The artwork is a custom design painted by hand by the parent of one of our patients, artist Keith Walker. Every patient who completes treatment puts their thumbprint on our tree and leaves a lasting mark on our hearts!
---
2019
Dr. Kiefer completes her TEN YEAR American Board of Orthodontics Board Re-Certification Exam. Jayden is her star patient! Bye, bye overbite!
Jayden Before                                      Jayden After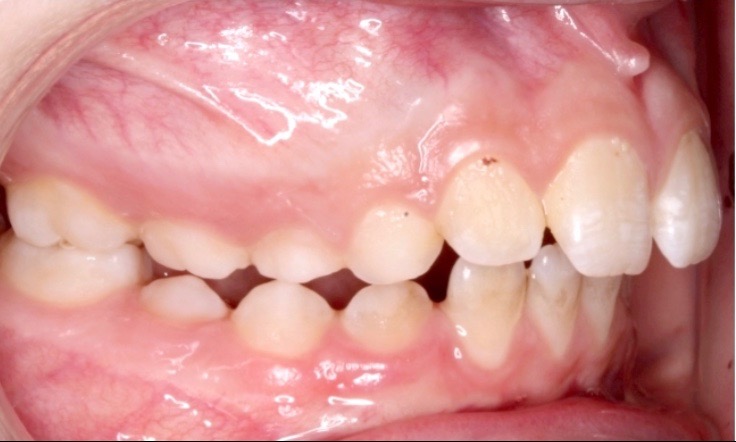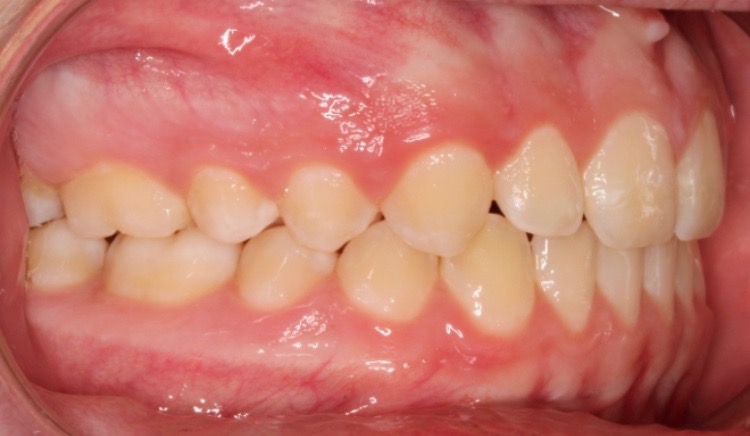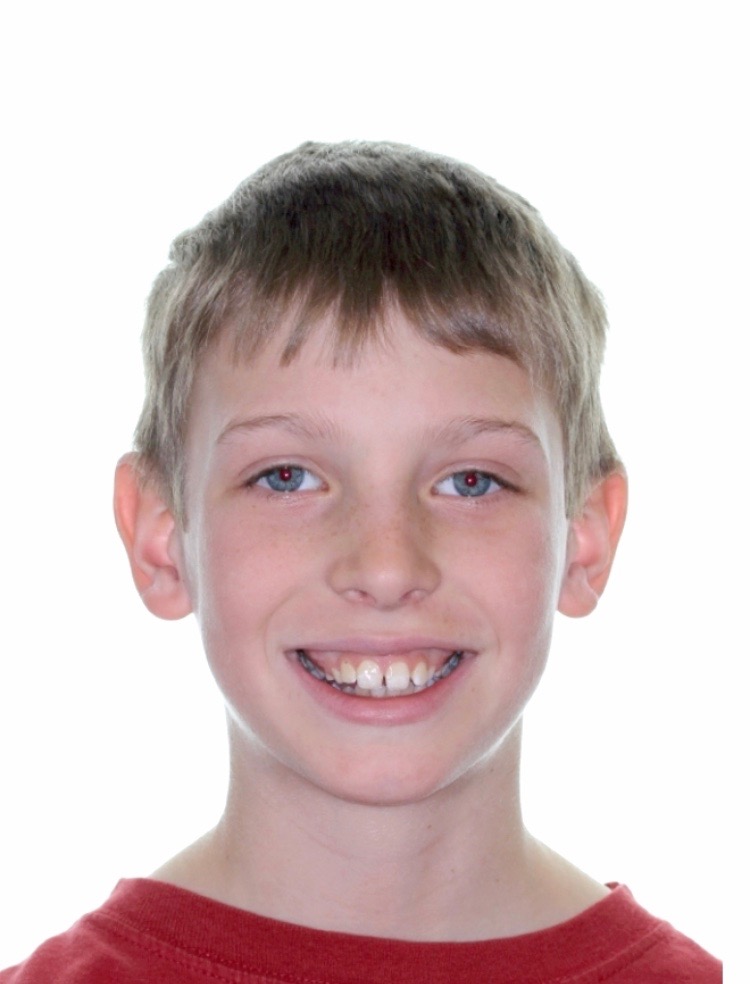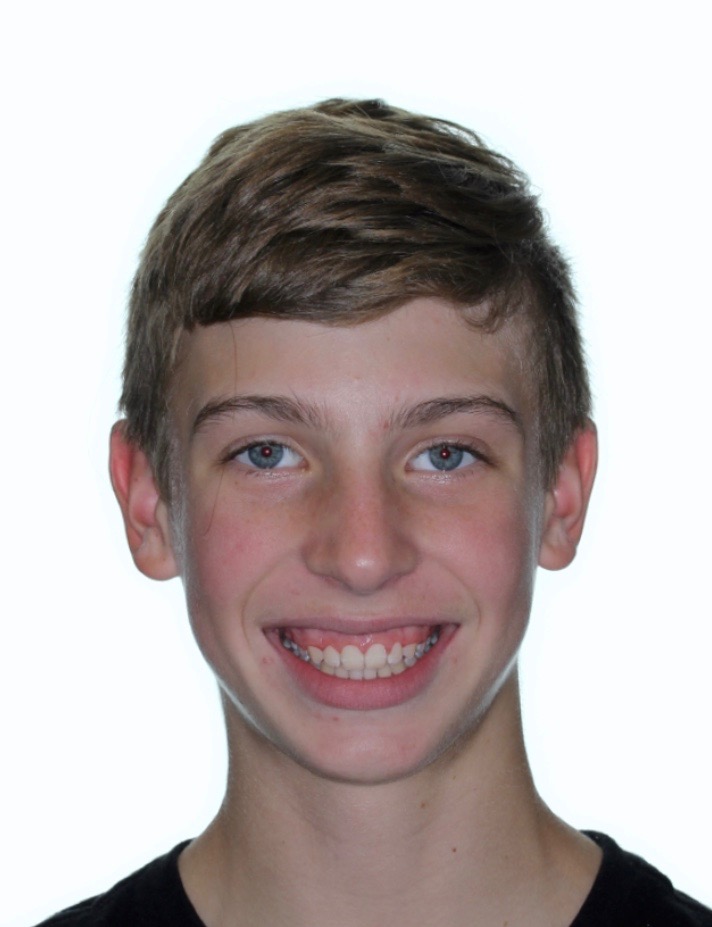 …and completes her TENTH year of teaching at the Albert Einstein Medical Center Orthodontics residency. Her residents are always amazing and never cease to impress her with their tenacity, wit, intelligence, and collegiality! The Class of 2016 even passes out mugs as thank you gifts! Dr. Kiefer still uses it every day!
Dr. Erin Mahoney                               Dr. Kathleen Pale                          Dr. Justin Silvestre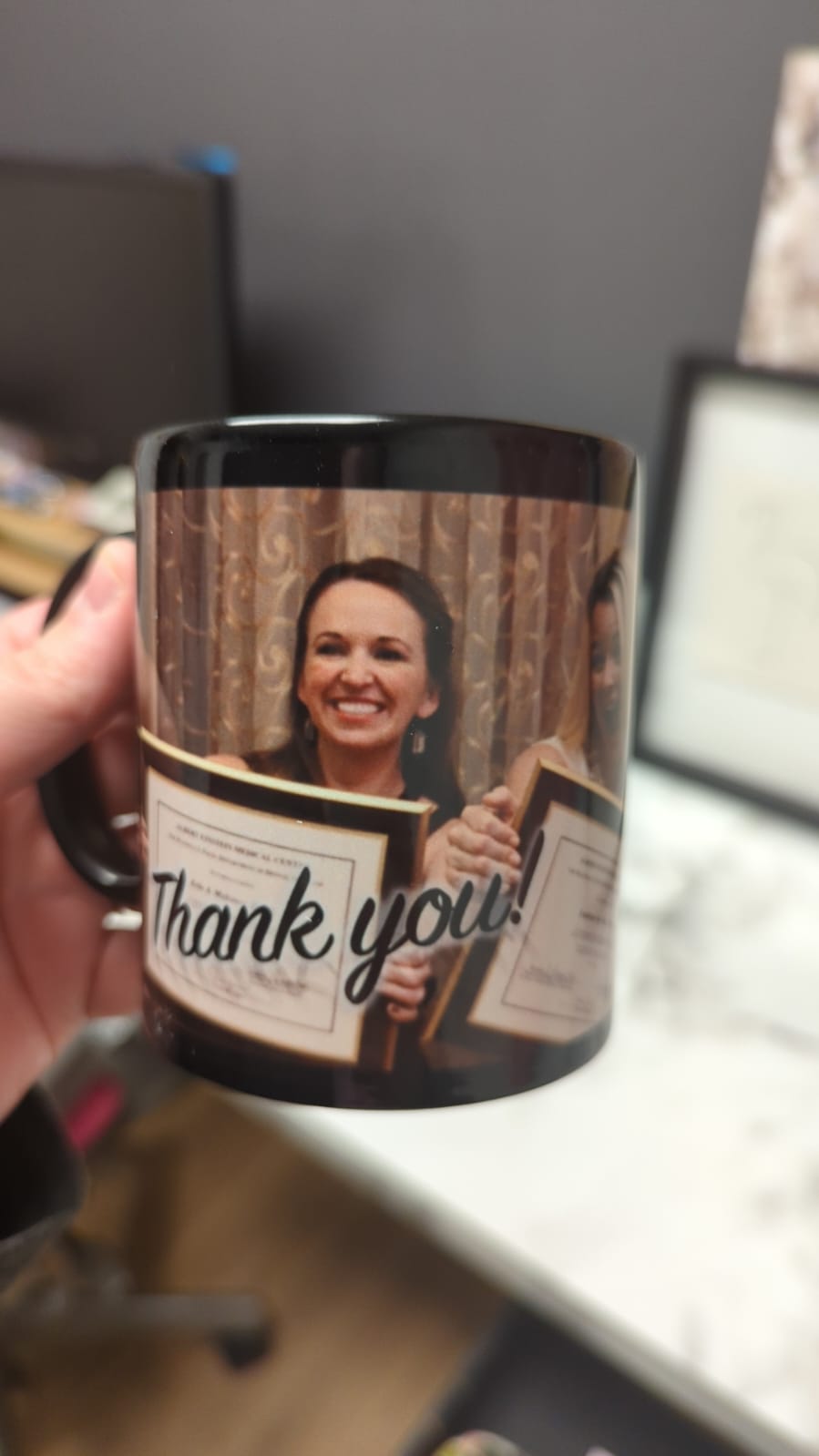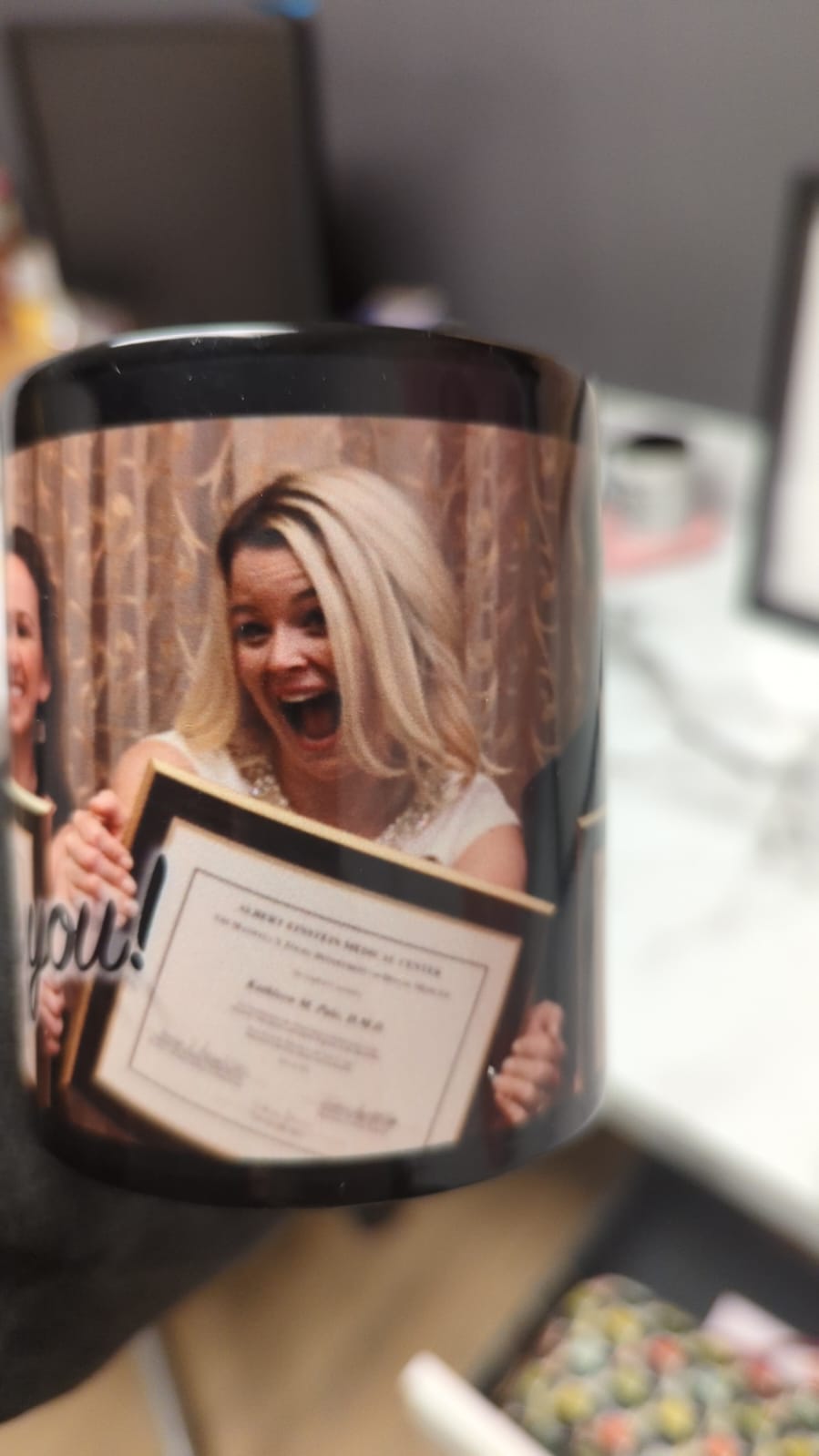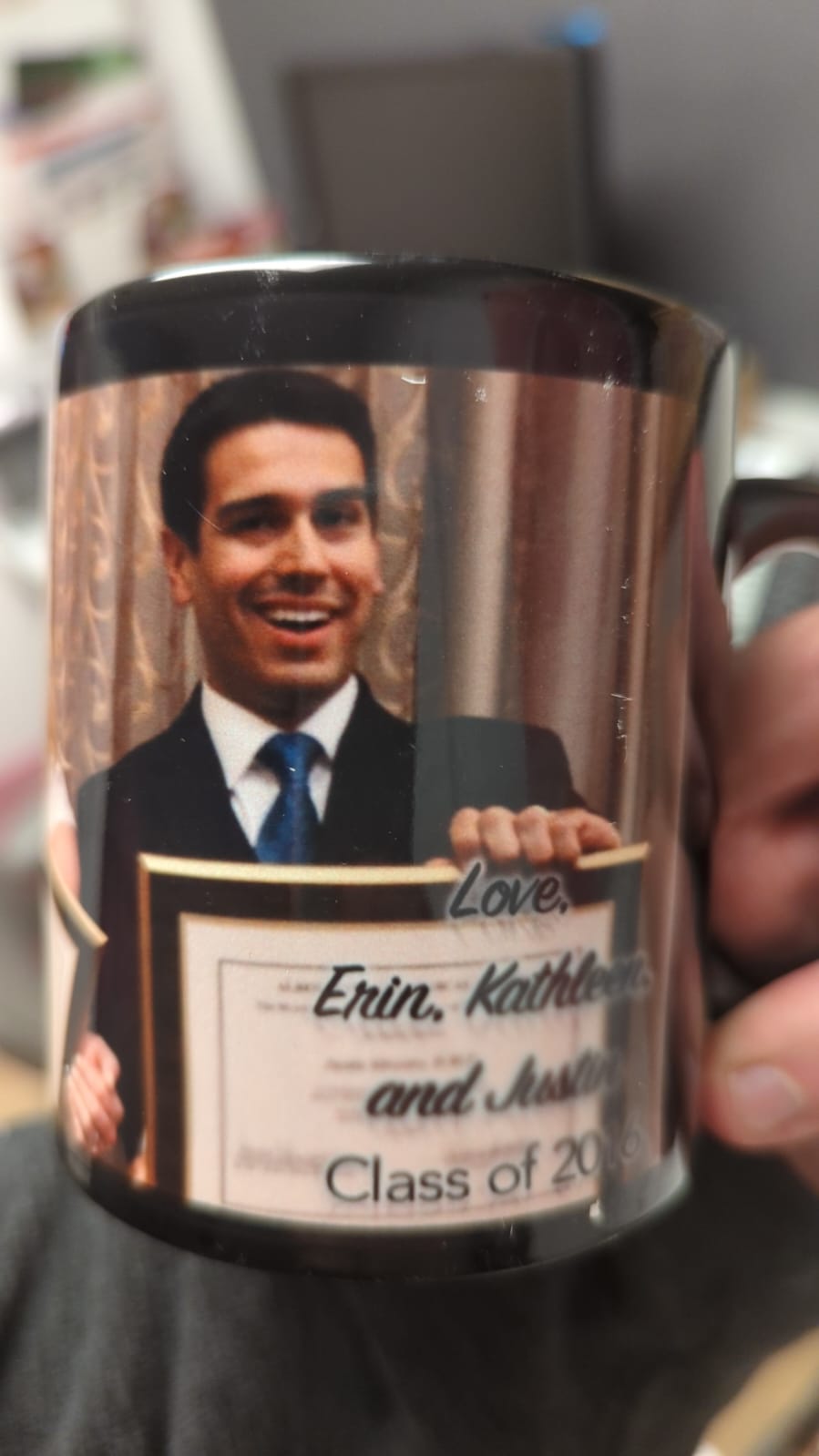 ---
2020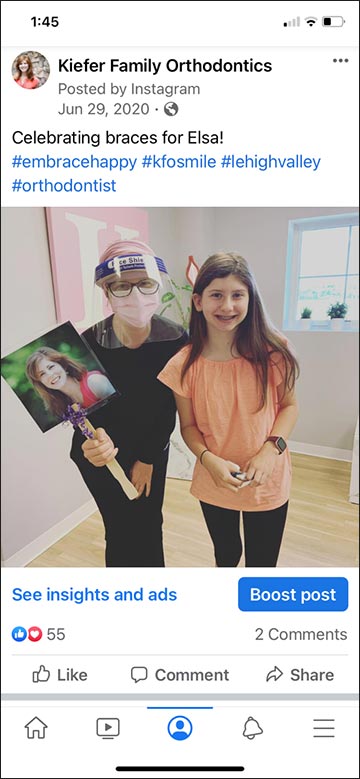 2020 is a big year!
KFO shuts down to try to protect the community at large at the beginning of the COVID-19 Pandemic. Dr. Kiefer realizes, once again, that her team, patients, and families are some of the most wonderful people she's ever worked with.
To say everyone is understanding during this time is a gross understatement. As we navigate unchartered territory and prepare to treat patients during a pandemic, KFO is closed for NINE weeks. We re-open with extra safety measures in place, PPE for days, and these adorable paddles with our pictures on them so the kids know who we are!
ALL NEW LOOK, SAME OLD US!
Dr. Kiefer writes a letter of encouragement to the KFO community and passes it out to EVERY SINGLE PATIENT…maybe because she needed to hear it, too.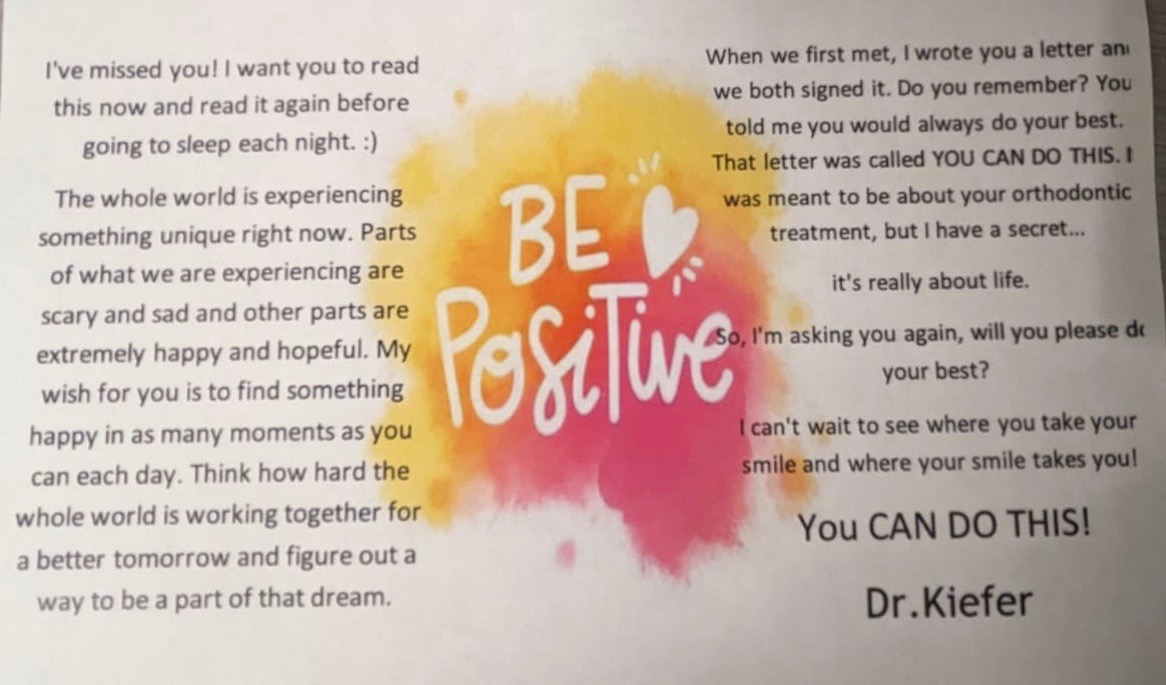 2020 proves to be busy as ever as Jameson gets her braces off!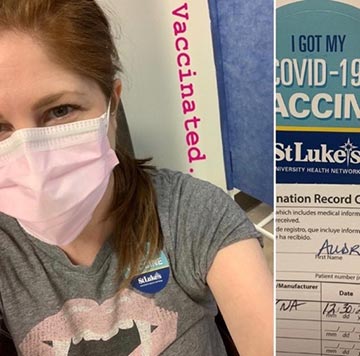 And on 12/30/2020, only nine months after KFO closed for nine weeks, Dr. Kiefer and the KFO Smile Team are vaccinated against COVID-19.
I was never so happy to get a shot, but then I cried when I got home. Who knew so much could happen in such a short period of time!
---
2021
The KFO Book Nook is born! Say goodbye to iPads and get back to the simple joy of reading a book! The kids, parents, and Dr. Kiefer love it…because it gives her an excuse to raid the bookshelves at home!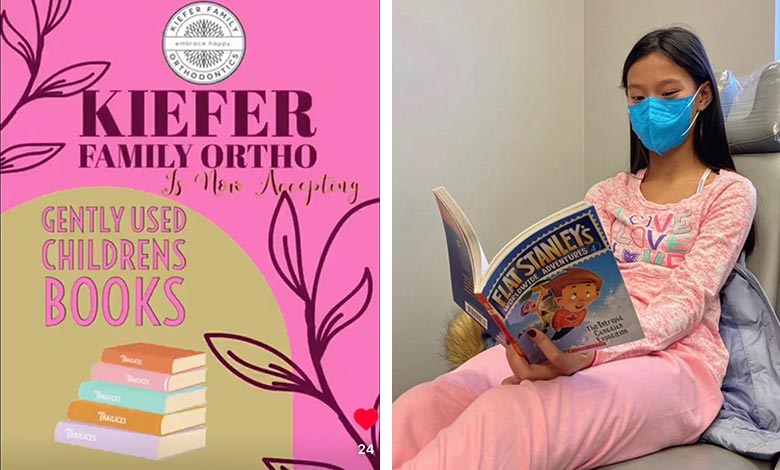 ---
2022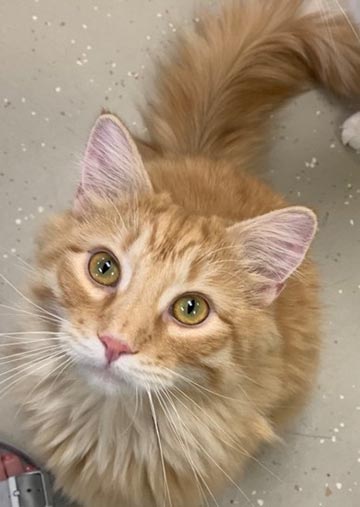 Dr. Kiefer has been adamantly against getting another pet. The family already takes care of Tess, a yellow labrador retriever, and two guinea pigs. Should she mention the fish and snails?
But her daughter has been asking for a cat for YEARS! Dr. Kiefer's daughter creates a power point presentation and writes a persuasive essay on why the family needs a kitty. Dr. Kiefer's powers are useless against her.
Meet George.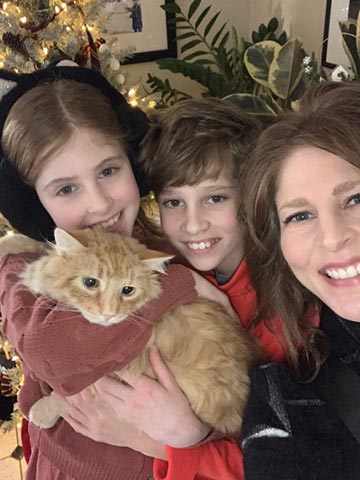 We adopted George from a shelter at 9 months old, but he passed away after only 8 short months! Everyone, especially Dr. Kiefer, is so very sad.  We still miss George every day!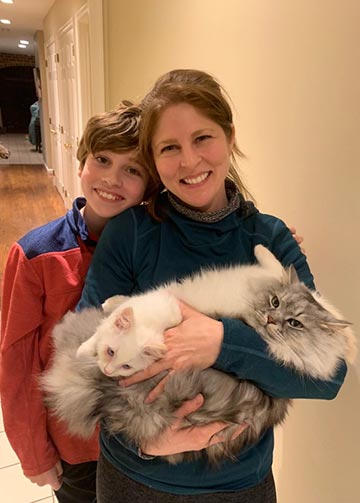 So, what better way to honor the loss of one kitty? Get TWO more!
KFO Family, meet Leo and Winston. Yes, there are TWO fluffy cats in this photo!
There is never a dull moment in the Kiefer home. We have friends and family, pets, sports, music, our work, school, of course….the family is busy and bustling.
Everyone is growing up and almost everyone has the same size feet!
Mark: What size are the kids feet?
Me: 8
Mark: What size are Andie's feet?
Me: 8
Mark: How about Cole?
Me: 8
Mark: And you?
Me: EIGHT!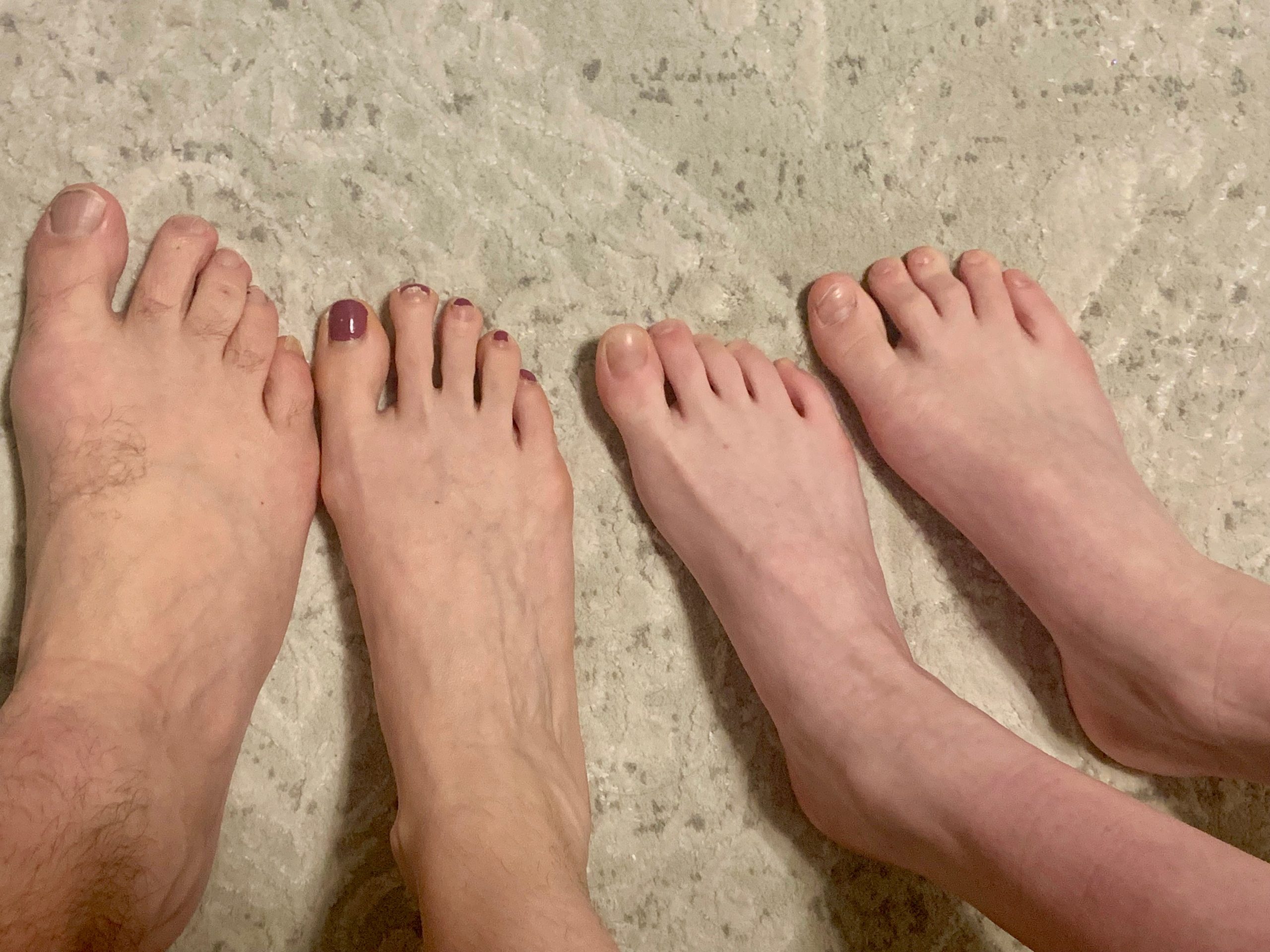 ---
2023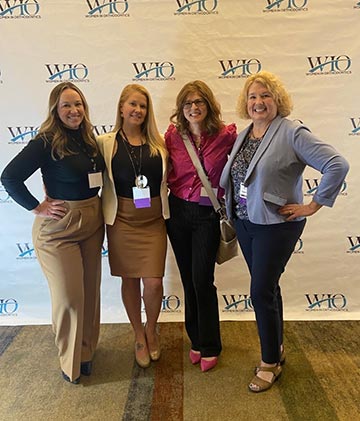 Dr. Kiefer, Sue, and Kate travel to Phoenix for the Women in Orthodontics Annual Conference to learn, catch up with great friends, and recharge! Dr. Mahoney, Kate, Dr. K and Sue!
…And the KFO Smile Story continues!
Things are so much different than the day we opened our doors, yet somehow, things are all the same! We are enjoying every minute of the KFO Journey! We are fun and funny! We are furiously happy. We are doing our best to be a bright spot in your day! Come join us!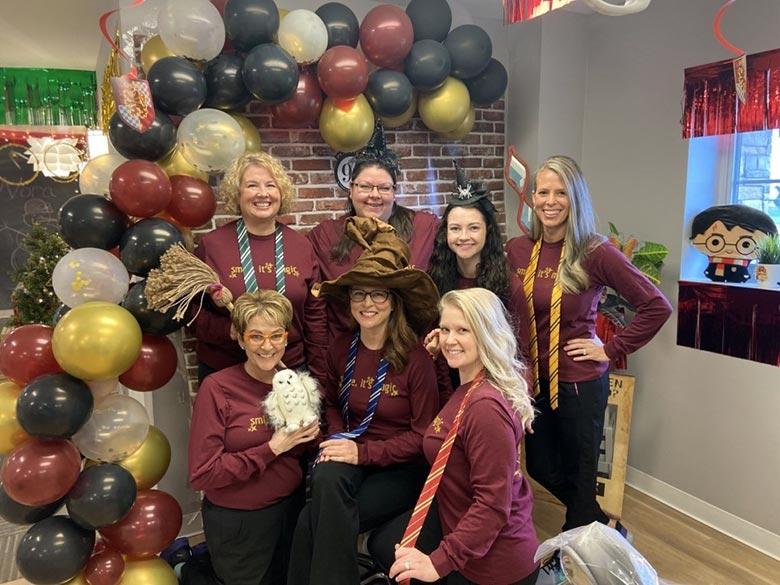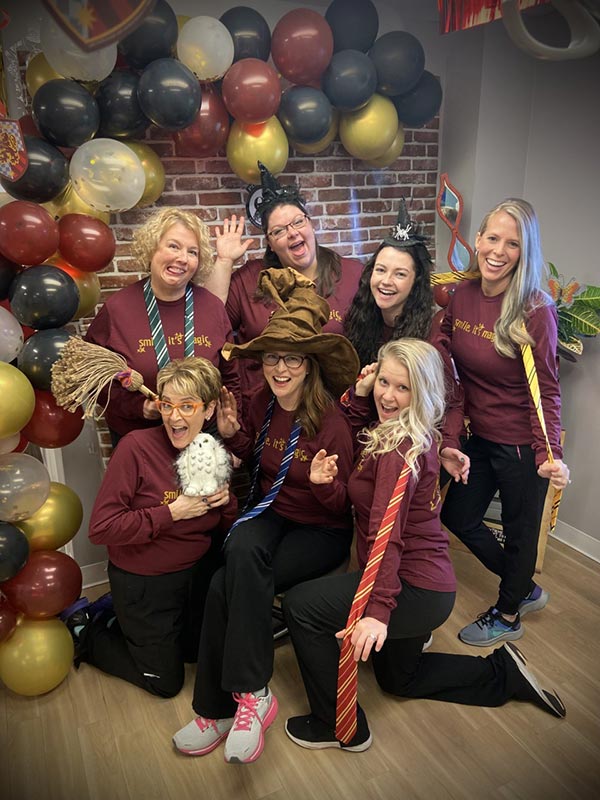 Dr. Kiefer named her practice Kiefer Family Orthodontics to reflect her family centered life and the way she chooses to practice. The Kiefer Family Tree is a meaningful icon in the brand of Kiefer Family Orthodontics.  It tells a story for each of us, that although we may grow in different directions, our roots remain as one. It helps her remember that it is her family and friends that have lifted her to new heights in her life.  She hopes with her care and compassion, she is able to lift you to new heights in yours.