CERTIFIED SPARK® and INVISALIGN® PROVIDER


Clearly, you have options!   Consider clear aligners to get the beautiful, straight teeth and gorgeous smile you've always wanted — without braces!
A complimentary consultation with Dr. Kiefer can determine if clear aligners are the correct treatment method for you.
Clear Aligner Basics
How do those little aligners work?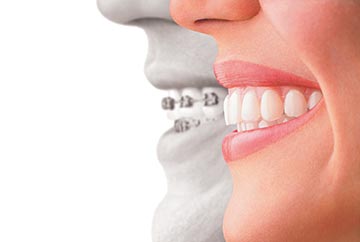 After Dr. Kiefer designs your treatment, she'll communicate with her lab to have custom aligners fabricated just for you. The technology is amazing and helps Dr. Kiefer create a series of clear, removable, and comfortable aligners that are custom fit to your teeth. In fact, you'll get a brand new custom fit aligner approximately every week. Each aligner is slightly different and reflects small improvements in the position of your teeth. Little by little, your teeth will gradually move into their corrected position, achieving that confident smile you've always wanted!
Aligners are practically undetectable. They are also super comfortable. They are clear.  And you're allowed to eat whatever you like while you are in treatment! Simply take out the aligners to eat, drink, brush and floss.  There aren't any food restrictions during clear aligner treatment.*
The Clear Aligner Advantage
Superior Comfort – Aligners are very thin and custom fit to your teeth, therefore super comfortable and barely noticeable.
Superior Esthetics – We can still see just you and nothing else in the way of your smile.
Aligners are removable – You can take them on and off in a jiffy which makes cleaning the teeth simple.
Eat whatever you wish – There are no food or drink restrictions with clear aligners! None!* Simply take your aligners out when you are eating and drinking. Then, clean your teeth and pop them back in. It's that simple.
Fewer visits to the orthodontist, which means more time for you and your family!
Clear aligners are a great option for the college student who is away from home as well!
Clear aligners are high tech – If you like neat stuff, you'll love clear aligners! You can even watch a virtual movie of how your teeth are going to move!
To date, orthodontic treatment with clear aligners has helped over 1,000,000 people get the smile they've always wanted! Would you like to be 1,000,001?