MEET DR. AUDRA KIEFER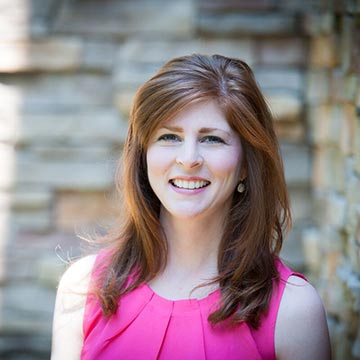 Dr. Audra Kiefer is a Board Certified Orthodontist and Pennsylvania native who became fascinated with wearing braces as a young orthodontic patient.  She knew that pursuing a career in orthodontics would allow her to fulfill her dream of creating healthy smiles.  It is her genuine care and concern for her patients and their families that makes her special.
Dr. Kiefer is a 1994 graduate of Pittston Area High School where she was the Valedictorian of her graduating class and the Drum Major of the awarding winning Marching Patriots. She earned her Bachelor's Degree from Villanova University, where she met her future husband, Mark who was a four-year starting placekicker on the football team, an Academic All-American, and graduated as Villanova's all time leading scorer.  While in college, Dr. Kiefer was active in many campus and nationwide volunteer projects, played in the Villanova University Band and had the opportunity to perform in venues like Radio City Music Hall, the NCAA March Madness basketball tournaments and countless campus events.
After graduating from Villanova, Dr. Kiefer completed her dental school education at the University of Pennsylvania School of Dental Medicine in Philadelphia where she finished in the top 3% in her class and earned a Doctorate in Dental Medicine in 2002.  She graduated summa cum laude and was also inducted into the Omnicron Kappa Upsilon Dental Honor Society, the Matthew Cryer Honor Society and was honored with the American Association of Women Dentists Award.
Dr. Kiefer strengthened her professional education by completing a yearlong residency in general dentistry at Abington Memorial Hospital where she was exposed to dentistry in a private practice setting, trauma and emergent dental care and operating room dentistry, including corrective jaw surgery.  Private practice was her home for several years after general practice residency in Delaware County, PA.
After a rigorous application process, Dr. Kiefer interviewed and was accepted to the Orthodontic Residency Program at the Albert Einstein Medical Center in Philadelphia. For three years, Dr. Kiefer was trained at Einstein, the first hospital based orthodontic program in the country, where she served as Chief Resident in her second year and represented the hospital in the Charley Schultz Resident Scholars Program at the national orthodontic meeting in 2007.
Education and Experience
Board Certified Diplomate of the American Board of Orthodontics
Specialty Certificate in Orthodontics, Albert Einstein Medical Center
Certificate, General Practice Residency, Abington Memorial Hospital
Doctorate of Dental Medicine, University of Pennsylvania
Bachelor of Science degree, Villanova University
High School Graduate, Pittston Area High School
Dr. Kiefer seeks continuing educational opportunities that will allow her to make the best clinical decisions for her patents and to create success in even the most challenging situations. She routinely studies peer reviewed journals that pertain directly to the specialty of orthodontics, attends local and national orthodontic meetings to keep current with emerging techniques, and interacts with colleagues in their respective specialties of dentistry to explore her understanding of complex, multi-disciplinary orthodontic problems.
Professional Memberships
In addition to attending education courses throughout the country, Dr. Kiefer is also an active member of the following professional organizations.
Supporting the Future of Orthodontics
Dr. Kiefer is an attending faculty member at the Alan J. Borislow Division of Orthodontics at the Albert Einstein Medical Center in Philadelphia where she spends educational time with dentists who are training to become orthodontists. Dr. Kiefer focuses her teaching time on clinical case review, practicing the preparation of cases for the American Board of Orthodontics Board Certification program, and evaluating professional opportunities for the residents as they prepare for graduation. She considers this time to be of paramount importance to the future of the specialty of orthodontics.
Outside the Office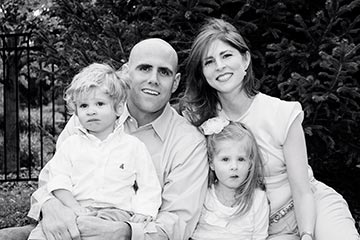 Growing up in the northeastern region of the state, Dr. Kiefer has lived in Pennsylvania her entire life and currently makes Lehigh Valley her home. Dr. Kiefer is very family oriented, loves to go for long walks on the trails near her home and enjoys creative writing. When she has a few moments to herself, she loves settling in with a good book, exercising, and learning new things. Dr. Kiefer and her husband live in the Lehigh Valley with their two young children, Anderson and Cole.
Because having braces was so rewarding for Dr. Kiefer as a child, she considers orthodontic treatment extremely valuable to overall dental health as well as self-esteem. She looks forward to meeting you and making your orthodontic experience second to none!